Nicknamed "The Juke Box" because of his natural ability to rap, Denton "Monsoon" Bedward discovered his musical talent very early in his life. His spontaneous beats and lyrical fluency won him many clashes and talent concerts in his community. Monsoon migrated to the USA in 1991 and felt at home with his distinctly rap flavour, performing with numerous international reggae superstars including Shaggy, Buju Banton, Capleton, Beres Hammond, and Steel Pulse. Monsoon's songs are featured in movies (Nora's Hair Salon II) and television in commercials or soap opera (Una Maid in Manhatan/ Telemundo & Aurora). He also had the opportunity to perform at President Clinton's Inauguration ceremony. This high-energy performer with superb vocal skills and a commanding stage presence is definitely an artist you must notice. His participation in the finals of the Festival Song Competition, sponsored by Jamaican Cultural and Development Commission (JCDC), is historical and a benchmark for the artist. His efforts add up to the celebration of Jamaica's 50 Years of Independence and symbolizes the achievements Monsoon has been making. His song "Bess a Bess" evokes the Nation's rich history and gives the listeners the urge to move, dance, and celebrate.
For bookings and further info call (202) 710-6606 or email monsoon876@gmail.com
http://www.reverbnation.com/monsoonmusic
http://www.myspace.com/monsoonvibe
http://www.youtube.com/watch?v=XokgOvXeOJM.
http://www.youtube.com/monsoon876
http://www.facebook.com/MONSOON7
http://www.facebook.com/pages/MONSOON/154847349146
http://www.facebook.com/group.php?gid=126253414057756
STORM Reggae Band/CEO Monsoon Bedward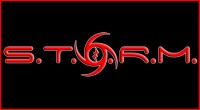 http://www.facebook.com/storm.reggae
http://www.facebook.com/pages/STORM/204464065424?v=wall
CLICK BELOW TO HEAR HIS LATEST TUNE "DON'T LIKE"