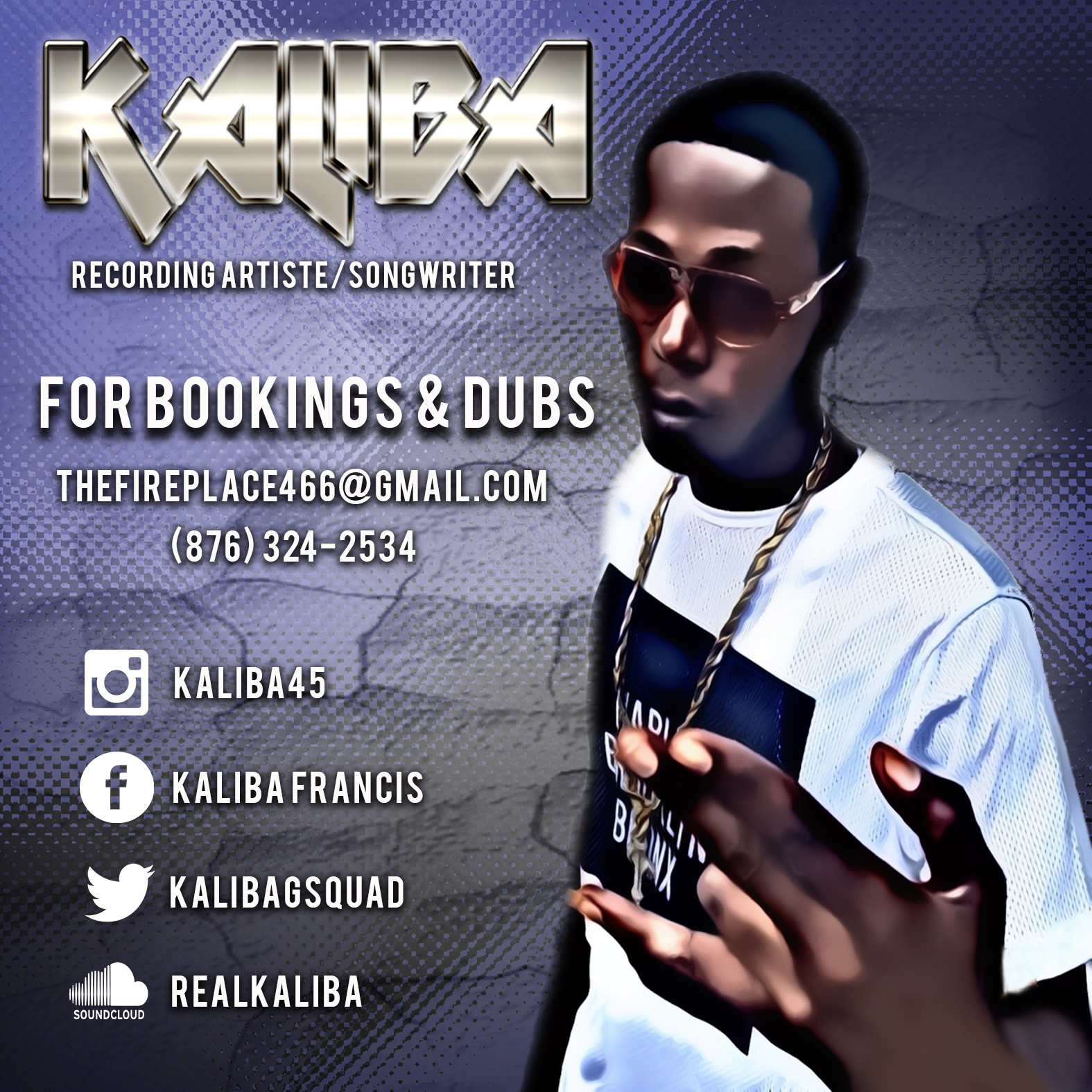 With his proven lyrical skills and dynamic stage performance, Kaliba is definitely on the rise to not only solid popularity but also to be respected in the global dancehall market. He created his own technique and swag and brought it to the forefront which was recognized by some of dancehall and reggae's top producers. The 6 feet structured deejay's exposure was not surprising to his peers as he constantly demonstrated his talent among them and would exhaust various avenues to get the recognition needed.
Birth name Javon Francis, born November 19, 1991 in Kingston, Jamaica. Kaliba was given the stage name by a friend after his musical credibility on the streets of Kingston grew beyond extraordinary. His neighbours were also among the first who saw his talents and encouraged him to pursue a career in music. He spent his high school years at Mona High School in Kingston where he had access to various musical instruments which played a huge role in him becoming the musician he is today. He enjoys much of playing the snare drum and the acoustic guitar.
Kaliba officially recorded his first song in 2010 with producer Supa Blunt titled "Here to Stay" which highlighted his unique vocals to much of the local community. He then followed up with tracks featuring former Gaza artist Black Ryno Di Stinga titled "Seh Dem a Friend" and "Nuh Gal Caah" which has been receiving solid rotation in Jamaica, United States and the Caribbean.
With performances at the Almond Town Jamboree 2010, to Chris Gale's All-stars Birthday Party in Guyana, May-fest in Dominica and appearances throughout Jamaica, Kaliba has promoted his talent and made everyone who heard him aware of what he has to offer to the musical sector along with his plans for charitable and sociable endeavours to society.
Kaliba, now an independent artist is working mainly with Fireplace Music and looking to work with a host of other established producers in the near future. He is ready to show Jamaica and the world something they have never seen before.
 
FOR ALL BOOKINGS & DUB REQUESTS
CONTACT
 FLY'N (HIGH) COMING SOON TO ALL DIGITAL OUTLETS