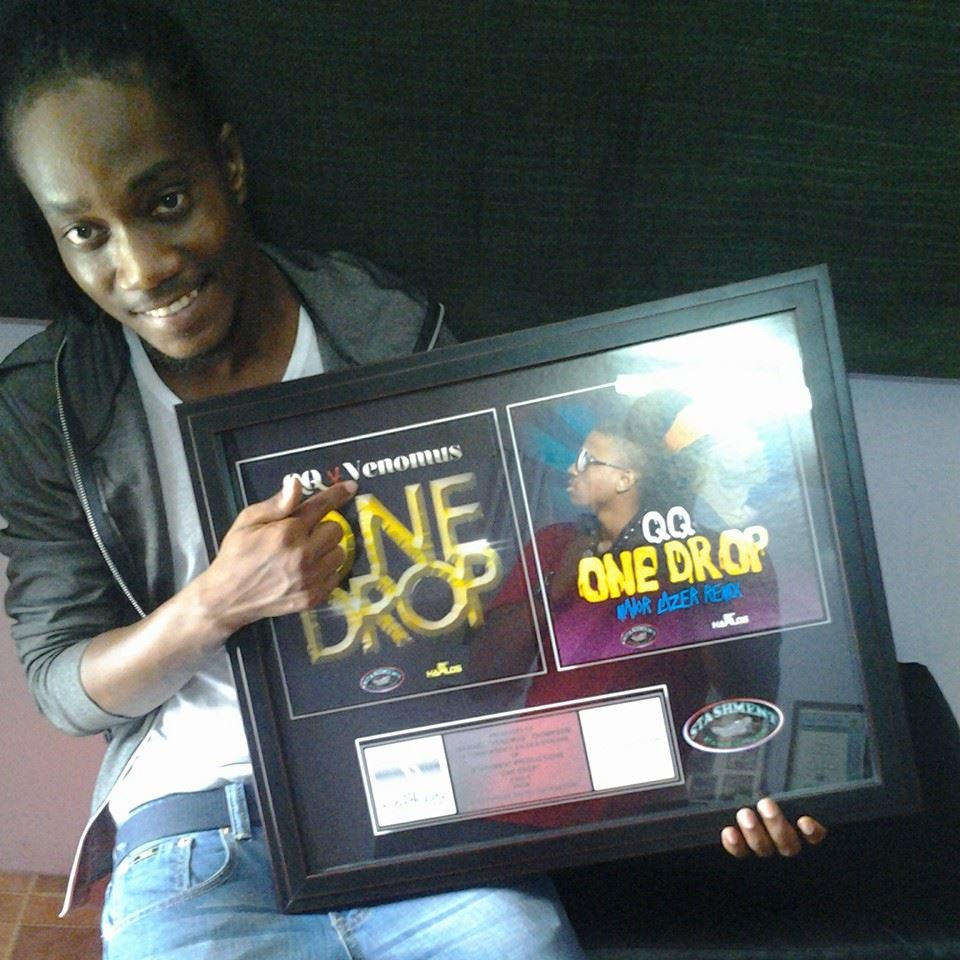 Ishmael Thompson artistically known as Venomus was born on October 15, 1987. He spent his early day at 11 Oakwood Avenue of Kingston 20 where he grew up in a community called Waterhouse who hailed from a humble beginning he was described as a jovial youth by most of the residents of his community.
He developed his passion for music at the tender age of thirteen, after watching his idol Bob Marley and Sizzla so from there he and his friends night after night singing, free styling and making riddim on the wall of the house.
One night he decided to join his friend to a community stage show and from ever since he did, it became a house full of music and entertainment at his house. Ishmael who was attending the Balmoge primary school at that time, he is residing in the Waterhouse community where he took his passion for music with him. He could be found beating a riddim on the desk entertaining his classmates.
Ishmael also tested his musical ability by being involved in community clashes against other boys who also has the musical interest. A few years has passed and his passion grew much bigger so in 2004 he recorded his first song which was a collaboration with Demarco and Lizard Hype with a single called "Gyal Check Wi Fi Daggaring" which was very hot on the street in the Kingston 20 region since his that time his name has grown. Additionally, in that era he was happy to be recognize by many stage show promoters and given the opportunity to perform. Big events such as Camp Fire, West Kingston Jamboree, Mobay Kite Festival and Champion in Action just to name a few were appearances he made.
In 2013 Ishmael became more popularly known as Venomus. He got his massive big hit song "One Drop" a collaboration with Dancehall young artist QQ. "One Drop" became one of the biggest songs of 2013 in Dancehall. Not too long after he released his follow up single "Give Thanks Fi Life" that also has a music video for it which is currently getting heavy rotation on the radio and TV via all social media outlets.
He was credited by his peers who were also his audience who gave him the drive to move forward without looking backwards. In the start of 2014 he wrote and recorded a variety of singles for music producer Rayton Jahkooks Wilson on his Blaze It Up Production Label. These singles included "Me She Love" and "Yuh See Dem" which will be out soon on iTunes and Amazon that will be distributed by 21st Hapilos Digital Distribution.
Venomus was not only known for his lyrical and writing creativity but was also a very cooperative individual at his church where he offered his service as a member of his Church Band. Even though he wasn't a professional, he was given the chance to express his musical abilities at many church services and conventions.
With no hesitation, he came up with a great melody and a memorable chorus whenever he visited Jahkooks at the studio. Venomus' vocal ability is definitely a wonderful one to be around in your presence.
He is currently working with the Stashment Records & Blaze It Up Production team hoping he will accomplish his dreams in the music industry with his positive and uplifting music on an International level.